Almost every vehicle driven currently has a cluster Dash display and newer premium vehicles even come standard with an HUD (Heads-up-Display) on the front glass that displays important info and warnings. Here are a few lights that you should not ignore and what they mean.
ENGINE LIGHT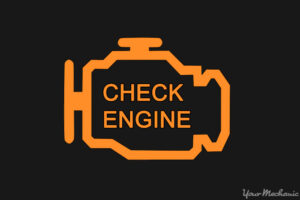 This is by far the most important light that should never be ignored. Once it comes on, or flickers, the vehicle should be driven straight to the manufacturer's workshop. The engine Warning light represents a host of faults and could be detrimental to the vehicle if not attended to causing damage to other parts and components. It could just be a small issue but that can only be assessed by doing a vehicle diagnostics.
OIL LIGHT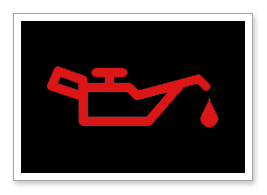 This symbol may resemble a fuel container but is much more serious. When this light comes on it means that there is either less oil or nothing at all. This could spell trouble for the engine and surrounding components like the valves, pistons and head of the engine block and if damaged is a major repair.
SERVICE LIGHT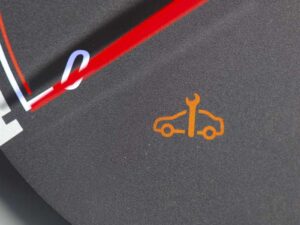 Not really a warning light but also a signal not to ignore. The service light may pop up shortly before the vehicle is due for routine service or maintenance based on the vehicles chronological timer (may not be present in older models). If not serviced in time the vehicle will perform poorly, have higher fuel consumption, or damage and loss of warranty.
TYRE PRESSURE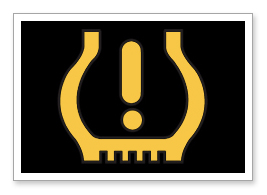 Most modern vehicles now have tyre pressure monitors which are sensors on the wheels that monitor pressure, damage and speed. When this light comes on if not corrected via Tyre Shop or Workshop could lead to damage on the wheel, shocks and suspension. Sometimes all that is required is air pressure top-up and if the light does not disappear should be looked at by a professional.
TEMPERATURE LIGHT/GUAGE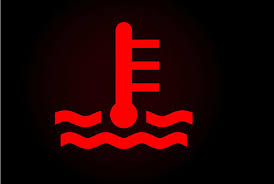 Older vehicles were fitted with a heat gauge on the dash cluster to reduce the size of the dash display. Newer vehicles only display the Temperature light when the vehicle is cold or overheating. If the light is a red shade that means the temperature is running high due to loss of coolant, water or it could mean something more serious. When this light appears, switch off the vehicle and arrange for the vehicle to be towed to the workshop to prevent further damage.
BATTERY LIGHT WARNING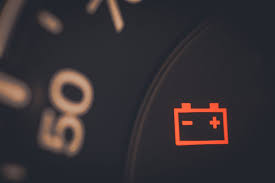 The most recognisable light that appears on the dash. It looks exactly like a battery, however, when this light appears on the dash it could mean a few issues. If the light comes on and stays on it could either mean the battery is dying, a faulty connection or wiring, battery cell damage or faulty alternator. This is a warning that needs to be addressed immediately or the vehicle will have to be towed, especially if it's an Automatic gearbox.
Any light that appears on the cluster dash should never be ignored, most are just for display and activation but when a light flashes red it usually means it's a warning and should be looked at immediately by a professional.
Come see us at CMH GM Umhlanga, 115 Flanders Drive in Mount Edgecombe and we will gladly assist you!