At CMH Isuzu Umhlanga we pride ourselves on being a family. Family is wholesome, a family you can trust and who better to tell your family about our amazing vehicles than our family? Let the CMH Isuzu Umhlanga team give you the 411 on our fabulous range of vehicles which were built for multiple purposes.
Here's what excites our family about our vehicles:
For Adrian Van Vuuren, the X-Rider gets his engine revving be it the 250 or 3.0l, he loves this bold bakkie because of the fantastic features!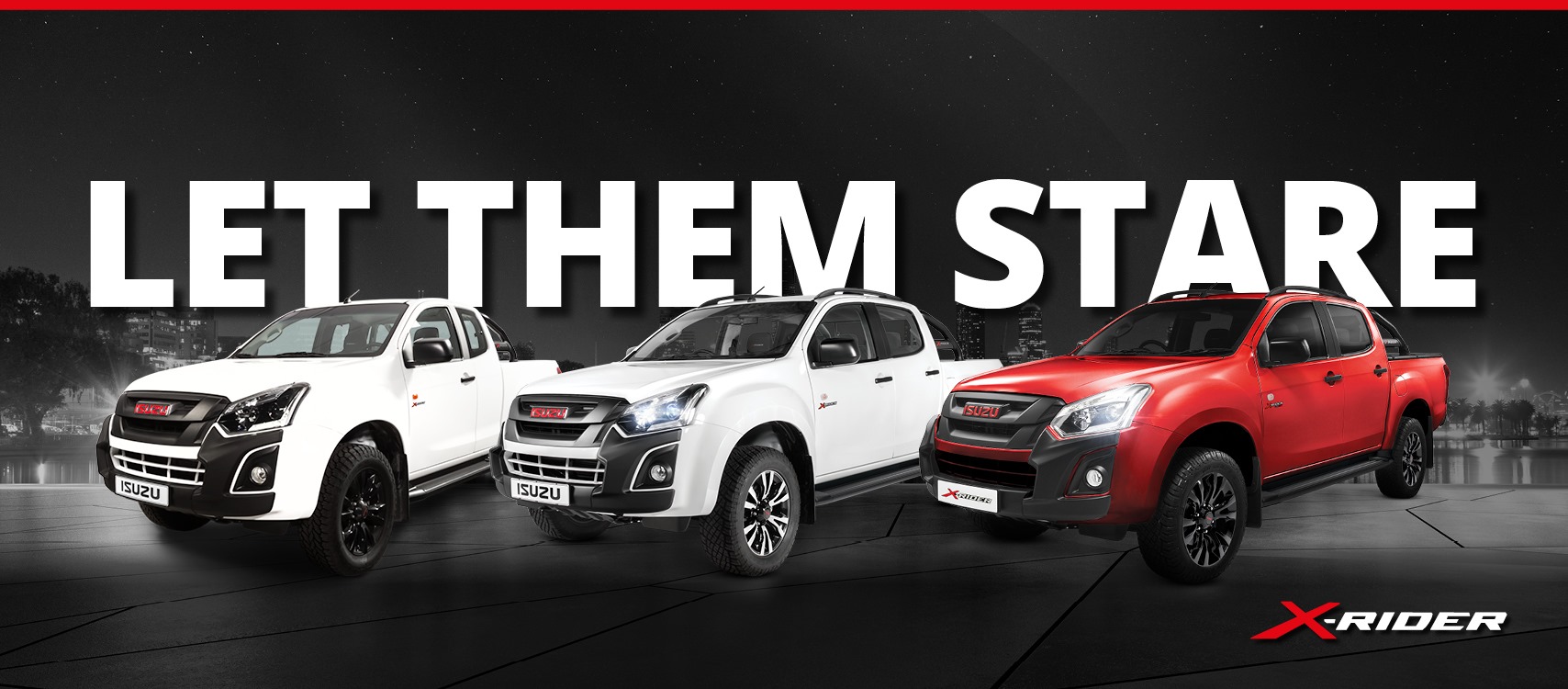 The leather is easy to clean and always looks smart.
Side steps are easily accessible to put your foot onto so you can get into the vehicle which is quite high.
The roll bar makes the styling of the vehicle look superior.
LED daytime running lights are a great safety feature.
A towbar ready at any time to tow up to 2t with a braked trailer and 750kg with an unbraked trailer.
Themba Maphumulo raved about our Extended Cab bakkie range and its value!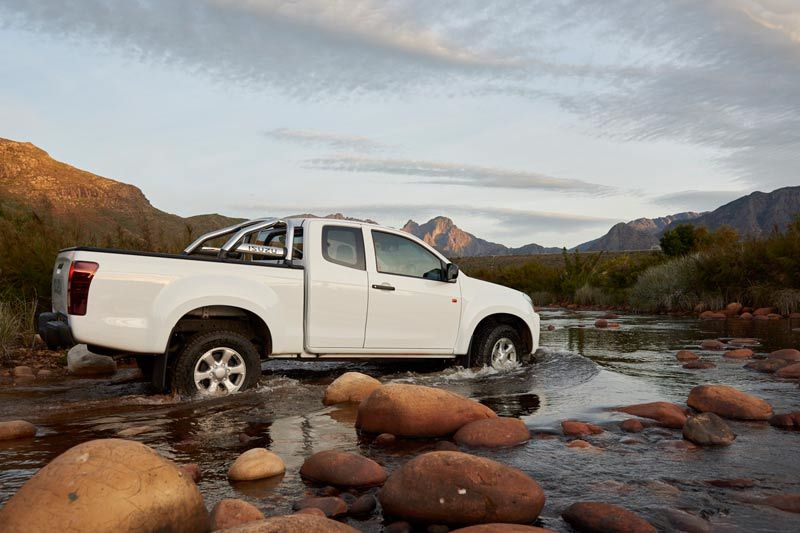 It accommodates both worlds (business/pleasure) with its smooth drive boasting a 100kw engine with 320 torque and nice bin load space.
It offers awesome service intervals at 15 000 kms/1 year whichever occurs 1st which means more uptime as opposed to 10 000 kms/1 year.
You can claim your VAT back if you are vat registered.
It's got nice safety features ie tool compartment in the cab, airbags and ABS.
Awesome strong resale value and low premiums on your insurance as it is a low-risk vehicle.
The D-Max 3.0 LX 4×4 Double Cab is what has got Mabutho Mbatha making heart eyes all day long!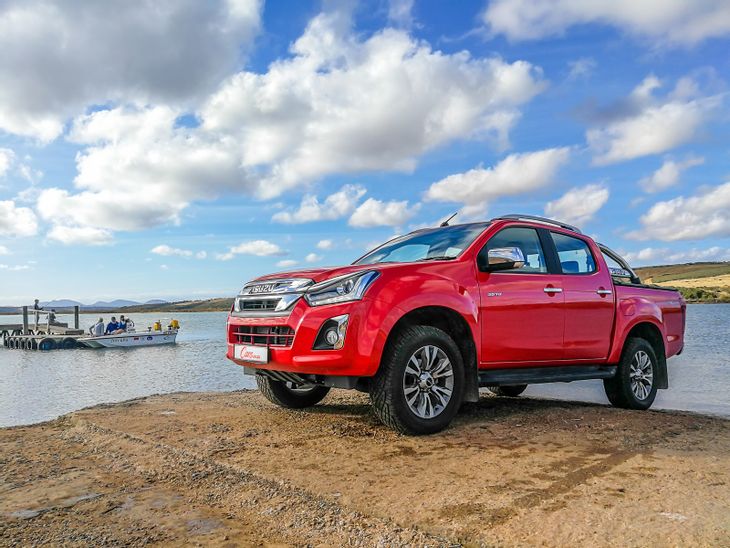 It's a well-specced vehicle that comes standard with a roll bar, tow bar, 18" alloy rims and daytime running lights.
On the interior, you can find leather with a black hood lining giving it a luxurious, premium look.
For the gadget geeks, we have an LCD touch screen with Apple Carplay and Android Auto fitted with a reverse camera.
Looking at the performance it is a turbocharged 3.0litre, 4-cylinder engine that boasts 130kW of power and 380Nm of Torque
Over & above, it is a 4×4 that improves traction in dangerous driving conditions and will allow you to have some real fun!
Our newest team member Thando Mhlongo says our 250 Single Cab Safety is anything but basic with so much value to offer!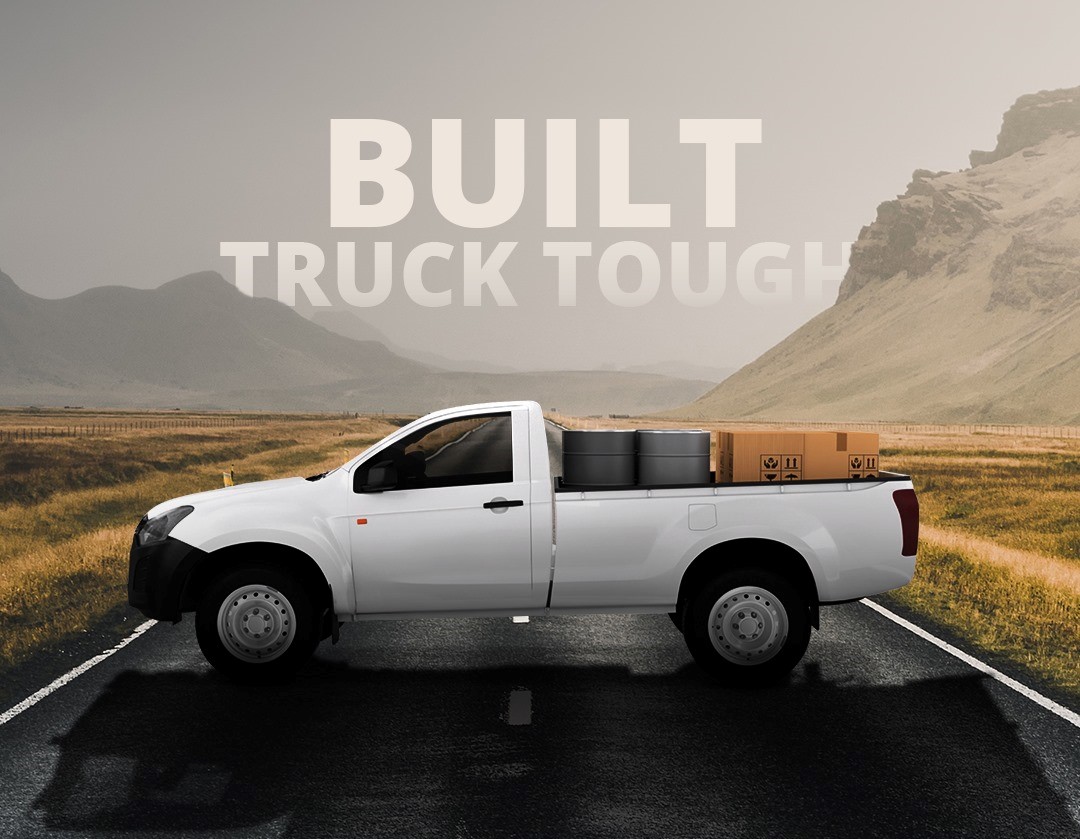 The Single Cab comes with these amazing safety features as standard seatbelt reminder, driver and passenger's airbags, warning triangle kit so you can always be safe.
An amazing towing capacity of 750kg so having a towbar fitted on is always a good idea!
Our single cabs also come with an amazing 5yr/90 000km service plan and a 5yr/120 000km warranty and with Isuzu, you get a 5yr/unlimited km anti-corrosion warranty!
They also come with a standard dashboard illumination control.
Now after having all these amazing reasons why you should buy an Isuzu listed for you, there's no reason why you shouldn't be joining us for a test drive at our home on 06 Sunset Crescent, Umhlanga Ridge, Umhlanga or giving us a call on 031 582 6350!