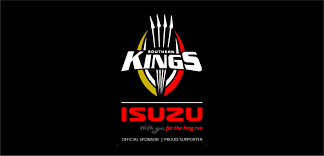 With the interest of strengthening its ties in SA, Isuzu has some exciting news for both South Africans and Rugby fans alike.
Isuzu is focused on deepening its roots and giving back to SA and the millions of loyal clients that it has by partnering with the predominantly black owned Rugby Franchise, Southern kings. Isuzu will be the main sponsor of The Southern Kings rugby team franchise for a three-year period.
Southern Kings CEO had stated that they are passionate about the local community and contributing towards the success of the region. Southern Kings along with Eastern province Rugby plan to build a sustainable franchise for the long run buy creating an academy in order to retain the talent in Eastern Cape.
The long-term ambition is to achieve incremental growth which will result in the team winning the GUINNESS PRO14 Championship, the team will be seen as promoting social cohesion in South African Rugby.
fans of Isuzu Southern Kings will be looking forward to a new era of growth for the team.