Late in December 2017, the Isuzu team at CMH Umhlanga were invited by Isuzu South Africa for an adventurous Isuzu 4×4 off-road day at the Killarney 4×4 track in Shongweni. It was a day of fun, socialising, off-roading and a chance for the Isuzu team to show off their amazing bakkies, their capabilitie, as well as refresh product knowledge for the Isuzu Salesmen and staff.The day kicked off with a team round up at the dealership and then a road trip to Shongweni where the track is situated. Firstly there were the introductions, breakfast and summary of the event.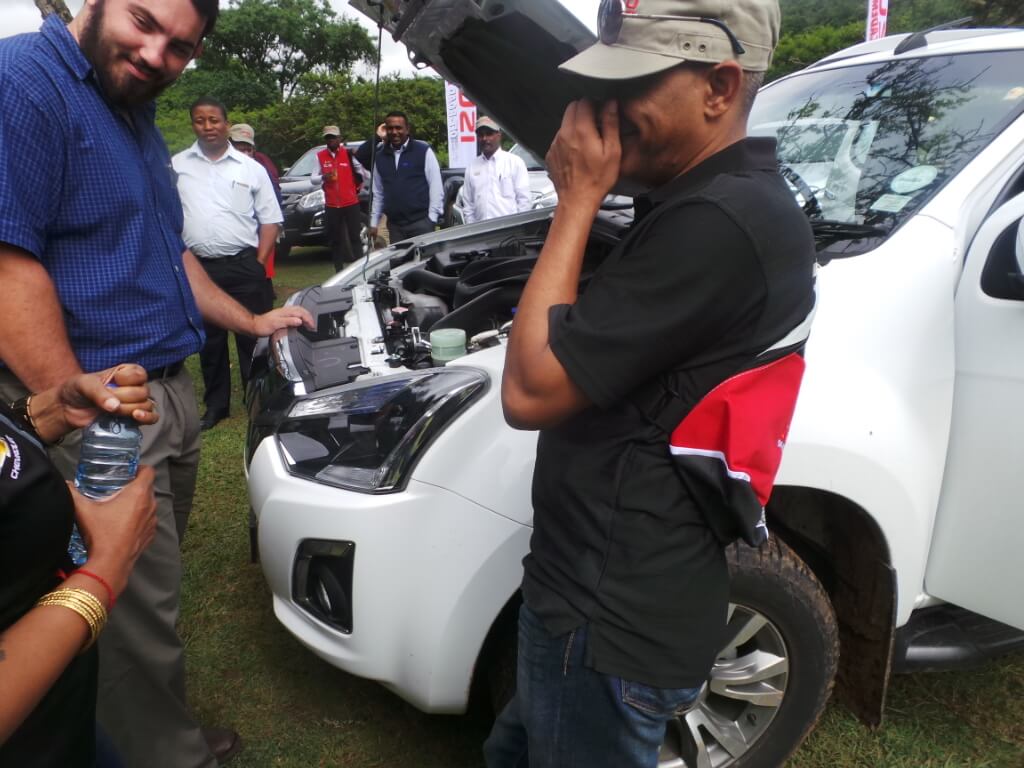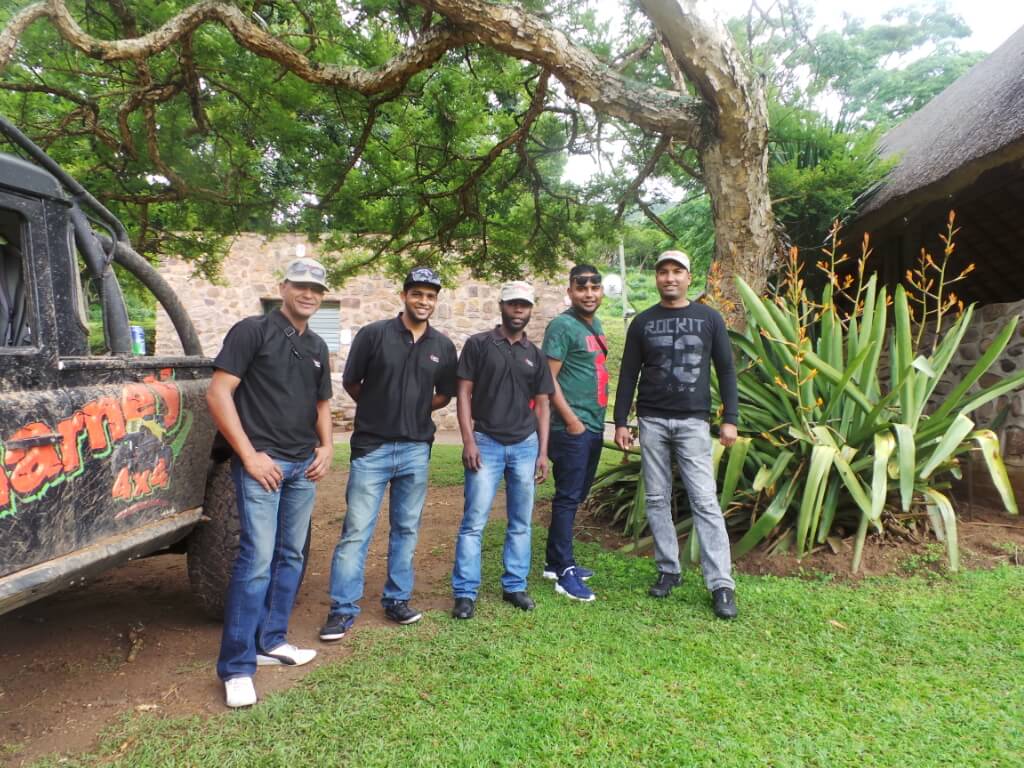 With an array of Isuzu bakkies waiting for us to jump in and start the exciting 4×4 day we all set off on the course to the first challenge a small slightly wet incline with Marius van Vuuren and Grant McCleary from Isuzu there to supervise and guide the attendees. With a quick demo from Grant with Marius doing the breakdown of the dynamics the drivers were handed the keys to experience the capability and superior quality first hand.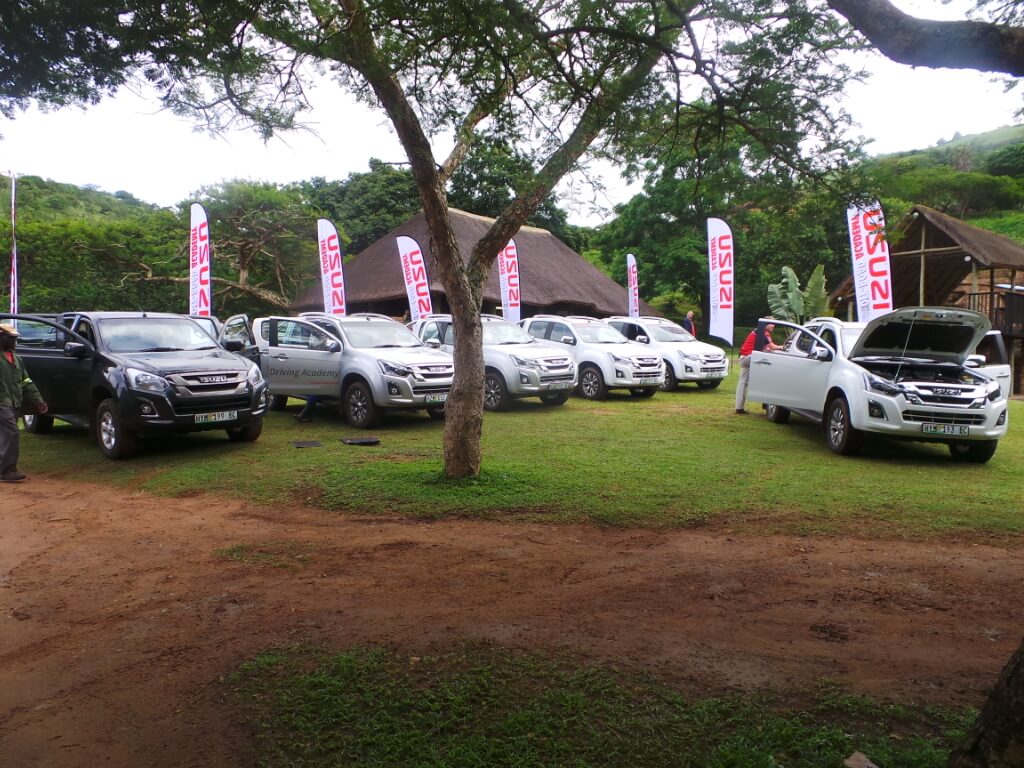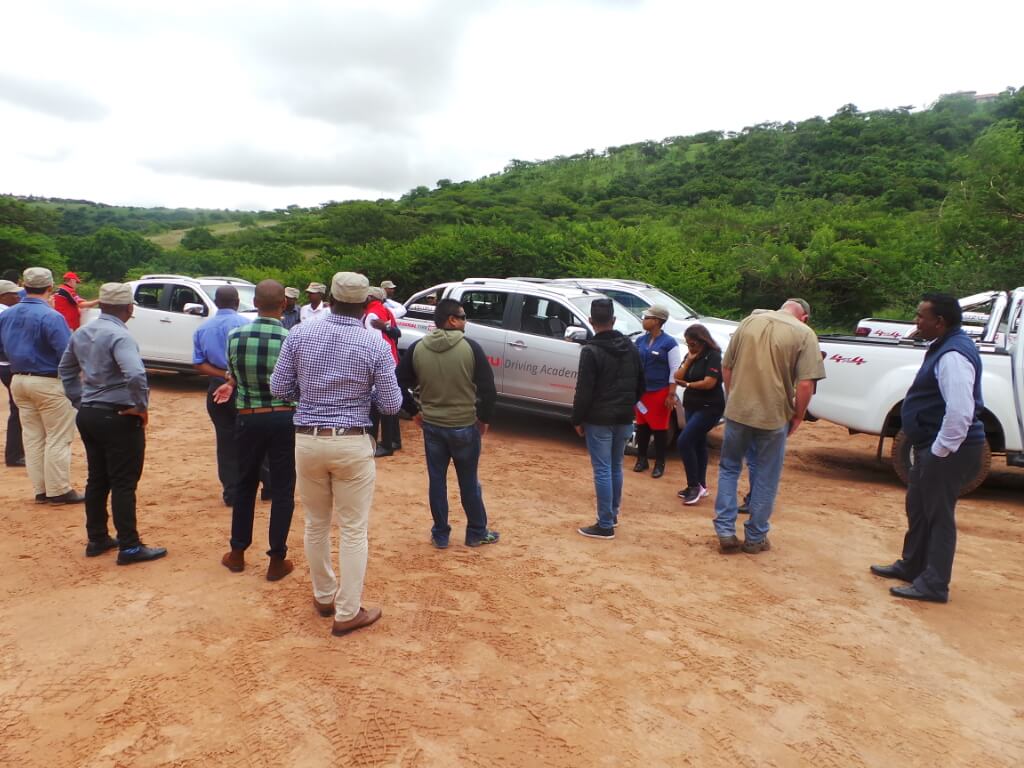 After a few inclines, holes and rough terrain that displayed how the Diff-lock works, 4×4 gear selection, how and when to engage it and how it operates exactly, how Isuzu's are specifically engineered to deal with South African terrain and the rigidness of the bakkies, we were off to take our bakkies for a dip in a river where we were shown how versatile the Isuzu bakkies really are from the Single Cab right up to the highest Double Cab. Isuzu bakkies have a wading depth of up to 600mm of water with ingenious design ensuring all electrical components and intakes are protected.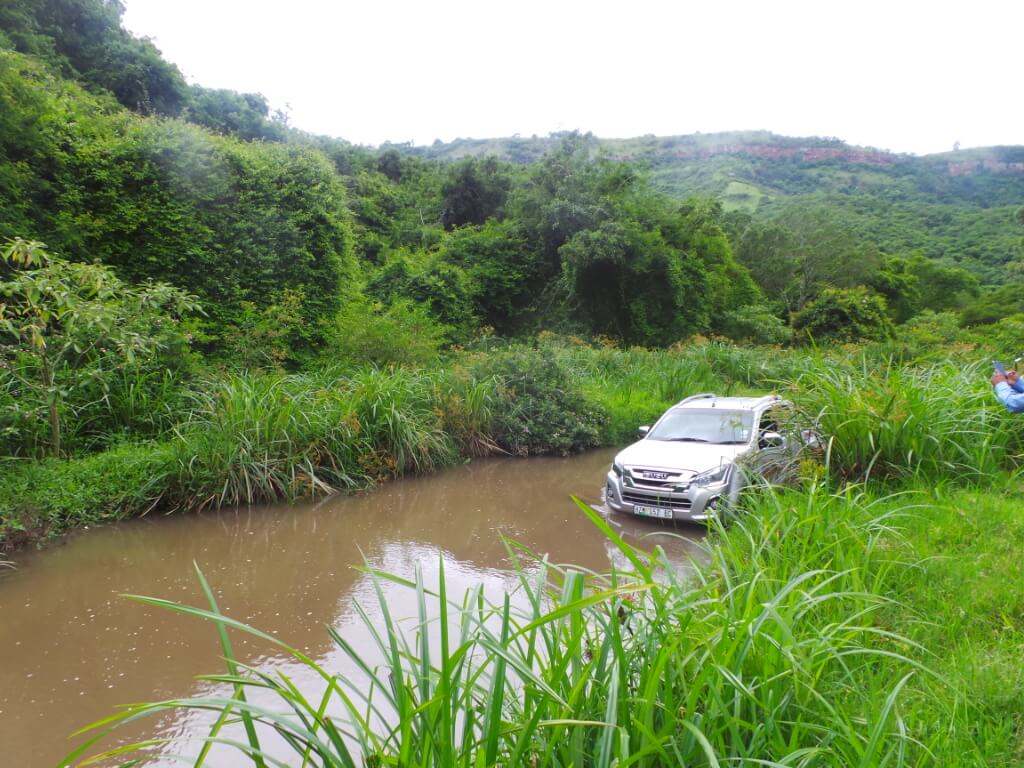 Some of the highlights of the Isuzu brand and manufacturing:
· Isuzu is the only brand that is locally tested and manufactured accordingly
· Isuzu has a much bigger radiator due to the harsh South African climate
· Isuzu tyres have been specifically selected after testing on South African roads for a smoother ride, grip and longevity
· Isuzu bakkies have some of the strongest panels which have been requested by the public
· Isuzu Warranty is comprehensive and ensures peace of mind
· Isuzu is here to stay and deepen its footing in the country
After a long day of off-road testing and lunch, it was a long drive back to the dealership with rejuvenated minds and spirit giving the team the right tools and knowledge to advise the customer accurately, CMH Isuzu Umhlanga welcomes you to our dealership to give you A-class service all round.
Isuzu – Made From Real