Congratulations on the purchase of your stunning Isuzu! What a great choice you've made, a reliable, easy maintenance and value for money vehicle at your finger tips
Now that's you've made this winning purchase, it's time to take care of your Isuzu for optimum performance and the long life of your vehicle. CMH Isuzu Umhlanga makes taking care of your vehicle effortless and here's how to do so: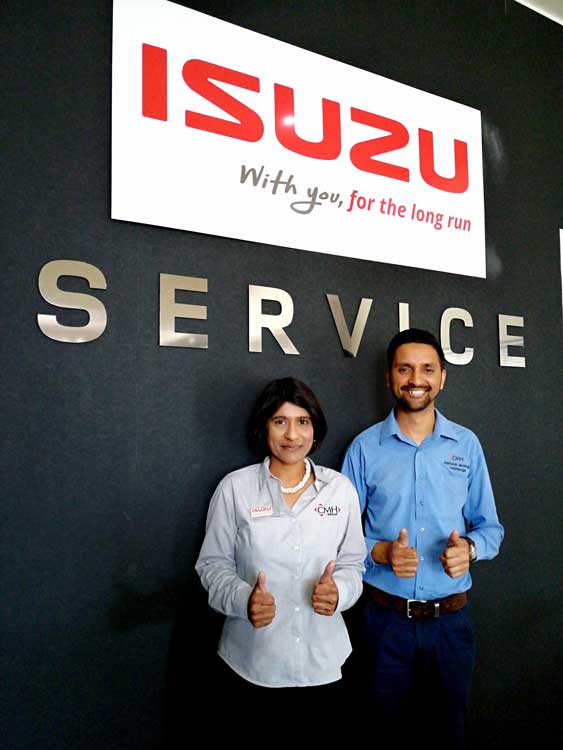 Book your vehicle in for a service with our passionate Service Adviser, Sagaree Padayachee by calling in on 031 582 6350 OR you can go onto either the CMH Isuzu page through the online portal at: https://www.cmhisuzu.co.za/service/ or you can use the Isuzu Motors South Africa page through the online portal at: https://www.isuzu.co.za/book-a-service select CMH Umhlanga as your Dealer and from there, the steps are as easy as A, B,C!
Once your service has been booked it's now time for you to take a peaceful drive to CMH Isuzu Umhlanga, located in a convenient area in the
heart of Umhlanga. Our service department opens their doors at 07:00 for our customers and with prompt service by Sagaree we can have your vehicle booked in, checked and taken in hassle-free while you enjoy a hot cup of coffee made from the freshest Arabica beans in our decadent lounge area.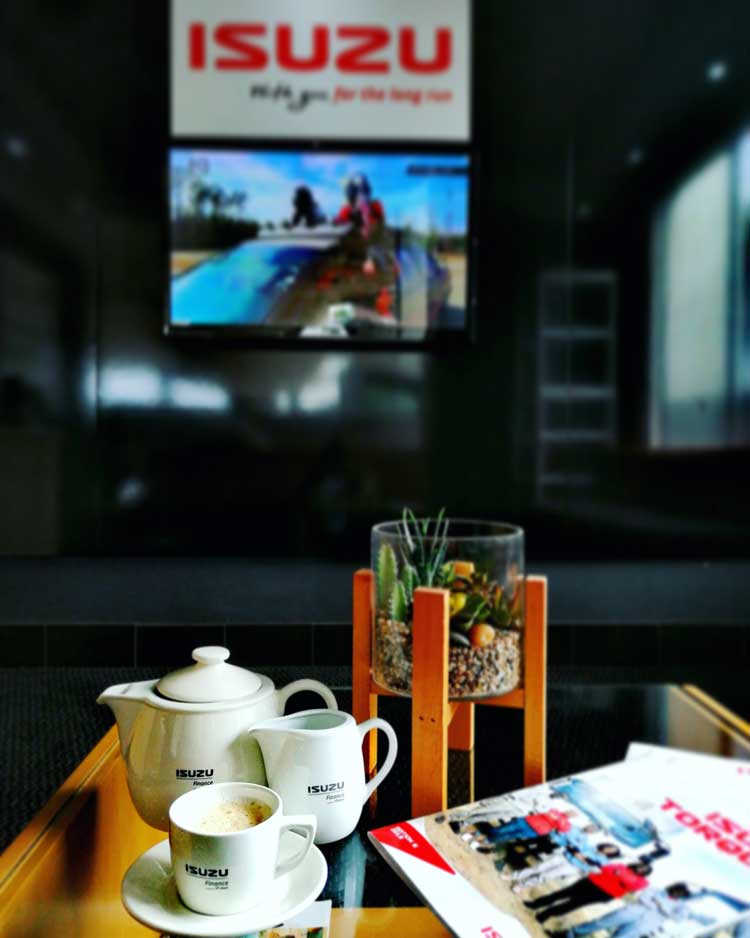 Once your vehicle is booked in, CMH Isuzu Umhlanga provides a shuttle service departing promptly at 08:00, transporting our customers to their daily destinations. The rest of your day is now carefree, with multiple updates in the form of:
An SMS to let you know your vehicle has gone into our Workshop.
If there's any additional work to be done on your vehicle, Sagaree will give you a call to confirm and to give you an estimate of the work time.
An SMS to let you know when your vehicle has gone into our carwash service.
An SMS to let you know your vehicle is now ready for collection.


When it's time to fetch your vehicle, you can avoid the rush of having to catch a cab, our friendly shuttle service fetches you at your door and provides a safe journey to our dealership where Sagaree awaits with your shiny vehicle, ready for you!
After Sagaree goes through your invoice with you and does the vehicle handover, all we need is your million-dollar signature ensuring you were pleased with our service, which we have no doubt you will be. If you have any queries, you can take make them in our 24hr follow up call done by Sagaree.
The care of your vehicle is essential in ensuring it's longevity and here at CMH Isuzu Umhlanga each vehicle is handled with care and attention to detail, you can leave our premises with a smile on your face and purr in your engine knowing your vehicle has just been taken care of by CMH Isuzu Umhlanga, we're with you for the long run!