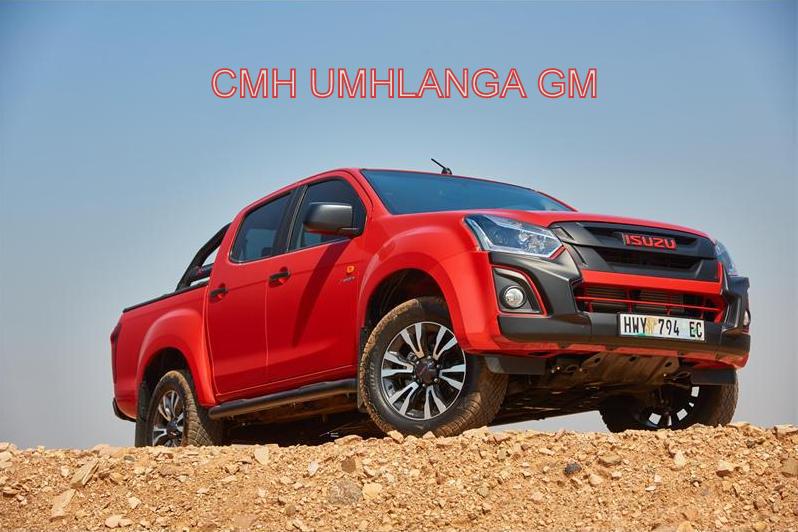 The Isuzu KB series is well known for their trusted reliability, quality workmanship, attention to detail, has secured a strong foothold and gained a huge following in the South African market. So when Isuzu decided to make an even better looking and highly kitted version of the much loved KB Series, it garnered a whole new cult following.
And here's what makes the Isuzu X-Rider special.
Immediately from the outside it has a huge range of extras, such as follows:
• Black front bumper Guard
• Stylish Side-steps fitted from factory
• LED Lighting with Daytime Running Lights feature
• Decals, X-Rider Badges and Bright Isuzu badge
• 18-inch Diamond Cut Alloy Rims
• Custom X-Rider Roll Bar
• Tow bar Standard
But it's not just good looking from the outside, the interior has been kitted as well with the following:
• Custom stitched leather Seats with the X-rider logo
• Black contrast interior colour panels and dash
• Leather steering Wheel and Gear lever boot
• Isuzu factory radio with Bluetooth integration and Steering Wheel Controls
It's not just about extras and features, which does count for a lot, but it's also stylish and practical with extras, not just for looks, but fully functional as well.
The X-Rider was launched as a limited edition model but due to the high demand for a bakkie that is different and affordable with the assurance from factory.
The Isuzu KB250 D-Teq Hi-Rider double cab 4×2 stands at R 365,600 while the X-Rider 4×2 with all the extras Starts at R 396,200 and R441,200 for the 4×4 model.
Come view the Isuzu X-Rider KB250 now in 4×4 at CMH Umhlanga GM, 115 Flanders Drive, Mount Edgecombe, 4300