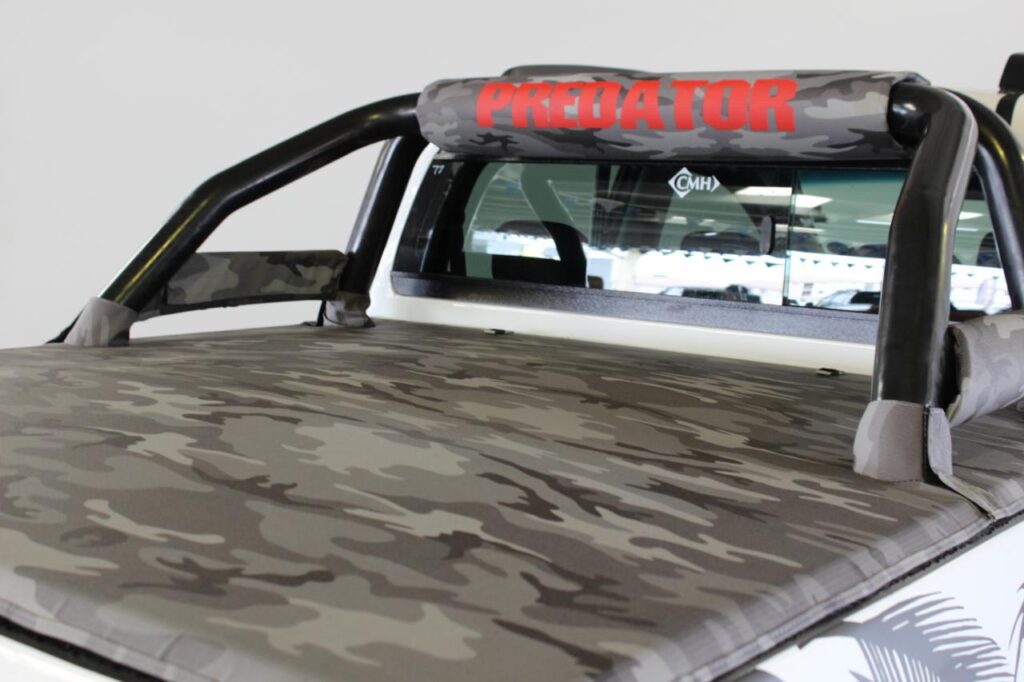 The Isuzu KB250D-TEQ Double Cab is a desirable vehicle, but we have made it even more so, with the Special "Predator Edition". In today's rough traffic, it's better to be a "Predator" rather than "Prey".
This special edition looks intimidating and truly unique, driving around in this vehicle will definitely turn heads.
Great accessories have been added to this vehicle, Predator camouflage tounneau cover, rollbar, Predator rollbar cover, cut out side steps, bonnet scoop, nudge bar, Predator nudge bar cover, LED daytime running lights, Predator camouflage headlamp protectors, front bumper protector, towbar, roof rails, slimline window visors, smash n grab, rear headlamp protectors, mag and tyre upgrade, Predator and camouflage decal kit.
No longer just a comic book or a movie franchise, the Predator comes to life in this vehicle. In today's modern urban jungle, you need a little advantage over the masses, to make sure that you don't get captured and caught up in the mundane. Put a little adrenalin back into your life and take to the streets for an adventure in this MONSTER of a vehicle.
Come in to view and test drive this vehicle, our sales staff and mangers are waiting to tailor a deal to suit your explorers needs.